Your tickets for the Alhambra and other great Monuments
You can visit the Alhambra under different modalities as well as other interesting monuments such as the Cathedral, the Cartuja Monastery, the science park , Casa de Zafra and the Sacromonte abbey. Contact us in advance to order the modality that most interests you. Subject to availability.
Room only or Breakfast included
Includes
Tour Granada Monumental
Granada duided tour made by local guides
You will discover in a funny and didactic way the whole history, as well as the mysteries and legends that the corners of our city hide, from the origin to our days.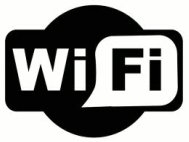 Wifi
Free Internet access
Available in every room as well as in common areas
TICKETS OF THE ALHAMBRA SUBJECT TO AVAILABILITY
TICKETS TO MANY INTERESTING MONUMENTS
1.

Choose arrival date

Days when the offer applies