Stay and enjoy Lorca and Granada 2019
Directed by Marina Heredia, this work of Lorca is a vindication of love through different female characters. The collaborators are: Miguel Poveda, at the premiere, Farruquito, José Valencia and the presence of two figures of interpretation such as Mª Alfonsa Rosso y Chema del Barco.
Room only
Includes
Tour Granada Monumental
Granada duided tour made by local guides
You will discover in a funny and didactic way the whole history, as well as the mysteries and legends that the corners of our city hide, from the origin to our days.
Flamencolorquiano: Lorca and Granada 2018
The vindication of love through Lorca.
The show takes place at 10:00 pm at the Generalife gardens.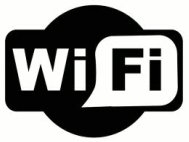 Wifi
Free Internet access
Available in every room as well as in common areas
Coffee and tea
free in the breakfast room
available 24 hours a day to have it there, in your room, or in the courtyard.
1.

Choose arrival date

Days when the offer applies